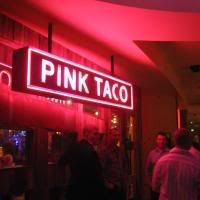 Pink Taco
is coming to LA.
I didn't really know what Pink Taco was all about so I looked them up on
wikipedia
Pink Taco is a Mexican restaurant chain that has earned notoriety[1] for its name, which is the same as a slang term for a human vagina. The president and CEO, Harry Morton, contends it comes from a menu item[2] and claims that if the restaurant were truly "vagina-themed" there would be "vaginas all over the walls."

vagina on the menu!? con todo por favor!
Eating L.A.
has the scoop on
Yuca's
taking over
Casa Diaz
on Hollywood blvd. The new restaurant will be called Yuca's on Hollywood. I'll miss Casa Diaz's tasty carnitas tacos with guacamole salsa but two Yuca's is better than one.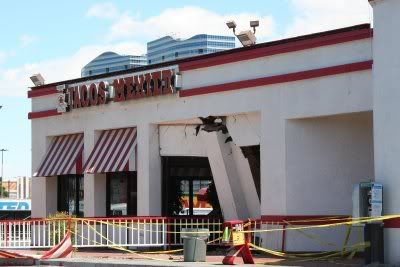 Someone crashed a car into a Tacos Mexico in Las Vegas. Tacos Mexico drive through stays open anyway. (
Via Las Vegas Daily Photo
)