Jesus es dios, Lea La Biblia. Jesus is God, read the bible.
They love Jesus at Mariela's taco. There are literally a hundred Jesus stickers on the walls and the glass partition separating you from the kitchen. Many of them are the same sticker. When staring at them it feels like you've been Jesus spammed.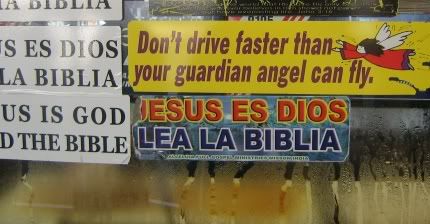 Depending what time you go a seat may be hard to come by. During peak hours it's sometimes standing room only and on the weekends it's a family atmosphere and a somewhat of a madhouse.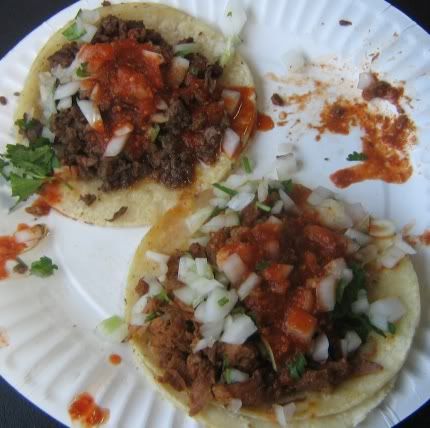 asada and al pastor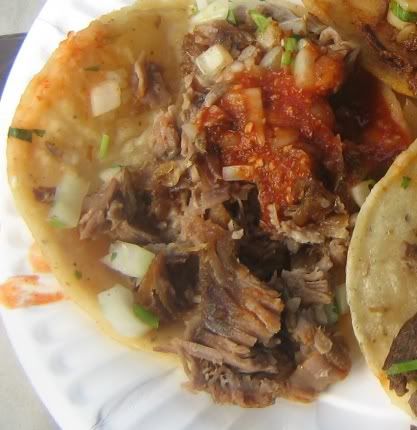 carnitas
I ordered carnitas, asada, al pastor. The asada, very beefy and salted just right, the al pastor shredded with caramelized onions. The carnitas is by the books here, nothing fancy.
al pastor
The al pastor is quite saucy and the texture is like carnitas. I probably wouldn't order the carnitas again and just double up on pastor since it's very similar only more flavorful. The asada is the real deal though. Very finely chopped and has a bake like quality, and when the grease and the salsa swim together it's poetry. A plate of these could cure any hangover.
carne asada
I took each of them in my palm and with the salsa roja devoured them. They were quintessential LA tacos. They were a bit sloppy, a bit greasy but oh so delicious and in two bites they were gone.
Mariela's Taco 3662 W 3rd St
Los Angeles,90020
Tacos $1