I got a phone call from my friend and taco fanatic Kiwi Simmons. She was upset because a friend of hers said that the
El Taco Llama
on Magnolia in North Hollywood had closed down. Now not being one to take news from second hand sources I decided to do some taco hunting in the valley to lay rest to this rumor. Well shit..El Taco Llama was locked up at 7pm. Not just locked up but bolted down like GITMO.So yeah this El Taco Llama has either changed their hours or they have decided to quit the taco community.
There are other El Taco Llama's but this was my favorite.
In other news...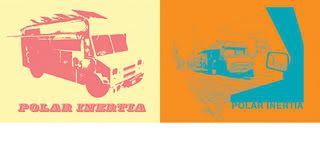 One of my favorite sites
Polar Inertia
has a
taco truck t-shirt
. Polar Inertia is a photography and urban design site that has loads of information on LA taco trucks and LA food stands.
Oh and Sign the
save taco truck petition
!