The sign says Big Taco but don't let the name fool ya. The menu is massive with everything from costillas de puerco to pozole to street eats like burritos and tacos.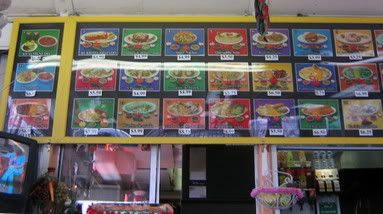 I ordered a couple tacos and a large tamarindo and enjoyed a complimentary plate of chips with frijoles and queso drizzled with a smokey red sauce while I waited. At first I thought that I was being bribed because I'm a taco reporter but then I noticed that the chips were free for everyone. Boy they were delicious though.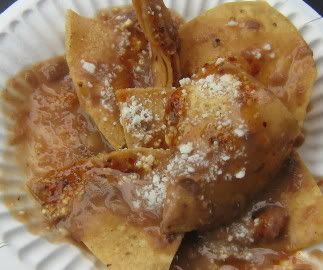 With a big cup of tamarindo over ice in one hand I devoured my tacos.They were so small it only took two bits but boy were they satisfying. The asada was greasy, juicy, and delicious. The smell of the toasted corn from the tortillas hit me first, with the smokey salsa roja nipping at my senses.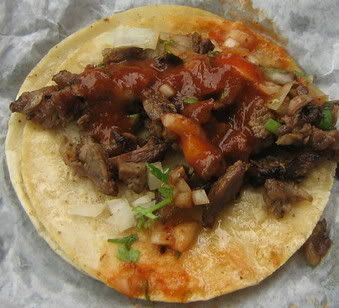 The Al pastor was just as good with tender slices of pork and carmilized onions with the right amount of saucyness and charred bits of puerco. Excellente!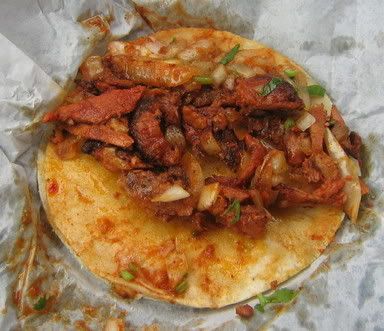 Next time I'll ask for the big taco.
El Big Taco
(818) 786-9161
7427 Van Nuys Blvd
Van Nuys, CA 91405
Tacos $1 each