So I noticed that 8% of my readers favorite taco is chicken and that I've dedicated exactly 0% of reviews to chicken. So I headed to my favorite tacos de pollo establishment,
Baja Buds Del Norte
. Yeah it's a chain and yeah this may be lazy taco reporting but it's hard to find a good chicken taco at a taco truck. If there's one thing you can count on at an authentic cali-mex chain restaurant it's the pollo asado.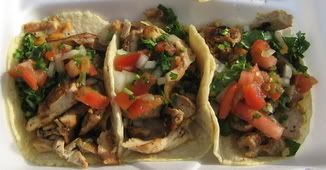 In my opinion Baja Buds reigns supreme over Baja Fresh, La Salsa and their other competitors. When I'm at baja buds I don't feel like I'm eating at a chain restaurant where a focus group has decided on the best combination of ingredients.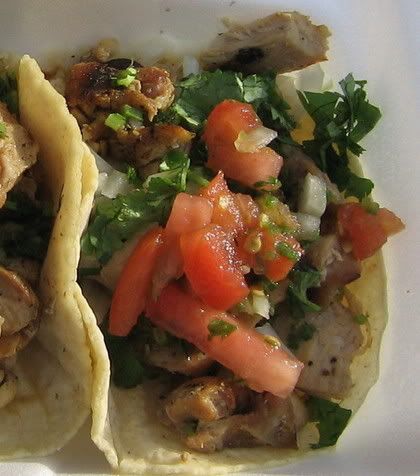 The chicken is lean and chargrilled and each taco comes with one freshly made corn tortilla. Everything is fresh at Baja Buds right down to the corn tortillas which they form right in front of you before tossing them on the grill.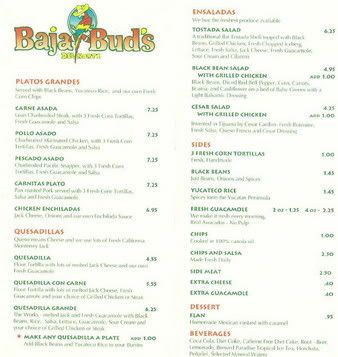 Intense flavor from a salsa roja could overwhelm the chicken so I prefer a pico de gallo and a squeeze of lime when eating chicken soft tacos. This may be the reason pollo is not a popular choice at taco trucks. The taco truck focuses more on meats that go well with a chile salsa and onions and cilantro.
There are great tacos all over the city my friends. Whether they come from taco wagons that burn the grill til the wee hours of the morning in working class neighborhoods or from chain restaurants that fall under the fresh healthy mexican grill banner.
11205 National Blvd, West LA
11819 Wilshire Blvd, West LA
1315 3rd Street Promenade
10850 Pico in Westside Pavilion
8575 Santa Monica Blvd W Hollywood
21801 Oxnard St Woodland Hills