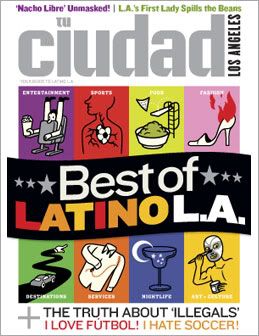 Ciudad magazine
has a Best of Latino LA issue out and they asked your humble taco correspondent for my opinion on the best taco hut, taco cart and taco truck in Los Angeles. It was a tough decision to nail down just three but I think these three choices represent the city well.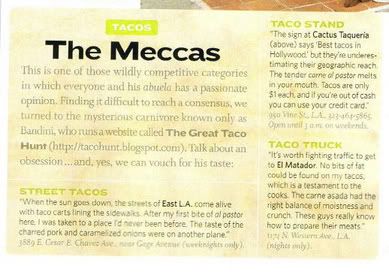 I recommend everyone check out this issue.There is a best of list for just about every type of food in the city plus lots of info on LA destinations and entertainment.The definitive guide to LA!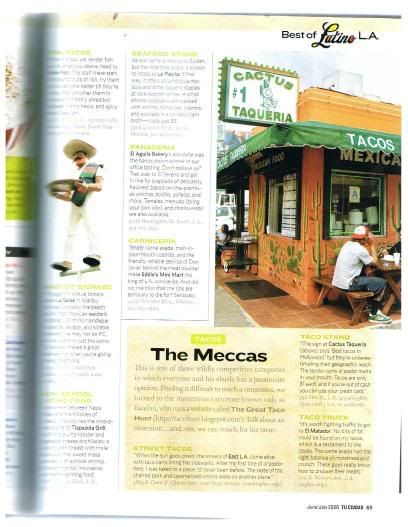 they even called me a mysterious carnivore! yes! I love it.
So run out to your local newsstand asap and get this issue so you can impress all your friends with your knowledge of what to do in LA.