When I was younger I loved the rainy weather but now I yearn for the sun to come out and shine across my face and plate of tacos and glisten off the bottle of my lime jarritos.
El Pique cheered me up though. Parked at a car wash less than 100 feet from La Estrella this taco truck doesn't hide the love for mexican futbol. The imagery is on the truck,the menu and probably on the mind of the taco chef.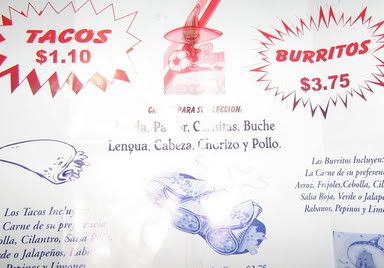 I knew I was in for some great tacos when I saw that they printed up their own menus. This is a bold move. Not as bold as putting a bulls head or a portrait of Pancho Villa on the wall of a taqueria but it's a statement to the taco patron that they know what time it is(time to eat great tacos).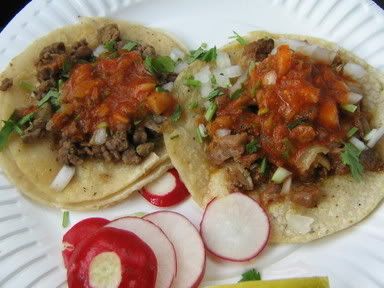 And I agree with them,these were great tacos. The asada was finely cut on top of soft well oiled tortillas and covered with a delicious salsa roja and the pastor was spiced and sweet and melted in my mouth. I can kick myself for not trying the chorizo after being recommended to do so but there will be a next time. The flavors really stand out here..the toasted corn from the tortillas and the cuts of meat and salsa...I could go on and on about how good these were but I think I'm gonna need another go to really understand what I felt when I ate these tacos.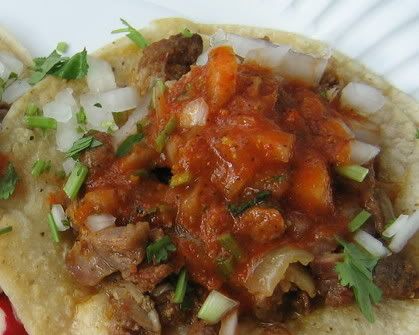 me to taco al pastor "why can't I quit you?"
I've noticed that the eastside taco trucks tend to have a more rustic spicy salsa roja compared to the westside and valley which are more tomatillo and chile arbol based. It might have something to do with King Taco having an influence over the territory. The King pulls alot of weight on the eastside.
A steady stream of taco patrons came and went as I sat on the bench next to the truck enjoying my tacos. The sun never came out but the wonderful tacos at El Pique brightened my day.

Rate El Pique


El Pique is at York and Ave 53. tacos $1.10 each