Vallarta
is a supermarket chain with a latina flavor. You can find pretty much anything at Vallarta that you can at Ralphs but your local Ralphs doesn't have a tortilleria and carnaceria. Not to mention a taqueria that cranks out fresh mexican fare. For the mexican food lover Vallarta has it all. I only wish they would open a store south of mulholland.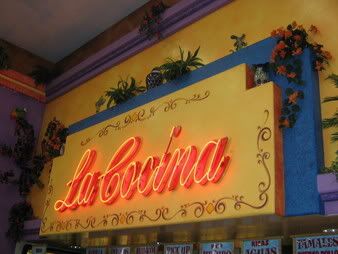 I happened to be at the Vallarta in Canoga park stocking up on some
essentials
and decided to check out the taqueria. Checking the
menu
I noticed a taco special for only 3.75 that included three tacos of any kind with rice and beans. Quite a bargain and the tacos came with fresh corn tortillas from their tortilleria. I ordered the taco special with carne asada and a couple tamales de res for the road.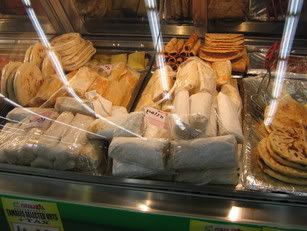 The tortillas were soft and fresh and really made the taco. The salsa roja was smokey and the asada lean and tender. Onions and cilantro were missing but I didn't mind, the taste of the fresh corn,the tender beef and the frijoles that settled on my tacos made up for it. These were delicious.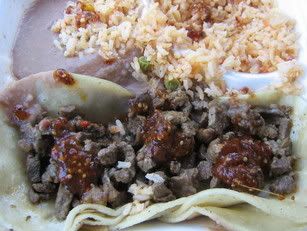 It's amazing the difference fresh corn tortilals can make. The smokey salsa roja wasn't anything special but it didn't have to be. I could have eatin these tacos sans any salsa with just a spread of some fresh frijoles over the meat and they still would have been delicious.
I only wish there was a Vallarta supermarket closer to the westside.
Maybe someday
Vallarta Supermarket locations